Why Whole Child Pediatrics
Dr. Nancy Fazzinga has designed Whole Child Pediatrics specifically to allow the time needed to get to know your family and to give your children the focused, singular care they need as they grow from infants, to children, to teens.
Whole Child Pediatrics will focus on all the health needs for your child including development, nutrition, and total wellness. Care will be provided in a small setting that is comfortable to both patients and their families — whether in our office or in the comfort of your own home.
The small practice size will allow the doctor-patient relationship to grow, and achieve the goal of seeing patients become healthy and happy adults.
Dr. Fazzinga will work with you to help navigate parenthood and make choices that are right for your child, your family and your lifestyle. At Whole Child Pediatrics, you have a pediatrician you can trust, who knows your children and your family well, and is in your corner always
supporting you.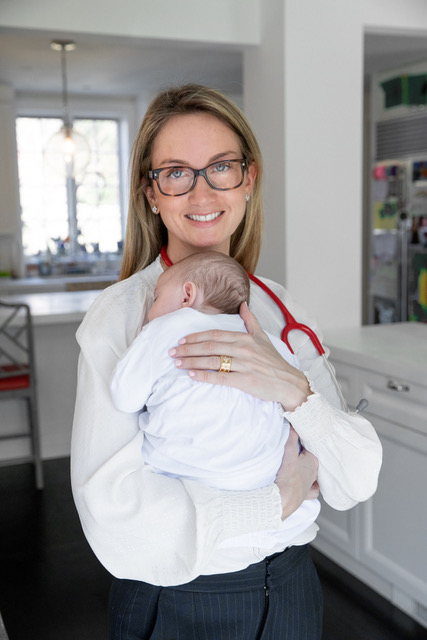 Services
DEDICATED HOURS
Specific hours are designated for sick and well visits so appointments will be relaxed, convenient and on time.
ONE HOUR VISITS
Appointments are always scheduled for one hour to ensure all your questions and concerns are addressed.
YOUR HEALTHCARE ADVOCATE
If your child sees other health professionals, Dr. Fazzinga will help you secure appointments, understand medication, testing and treatment regimens, and assist you with medical decisions in the context of your child's whole health history.
ACCESSIBILITY
You'll be able to contact Dr. Fazzinga conveniently by text message or after hours with questions you might have. Peace of mind is priceless, and we help you have it by providing answers the moment you need them.
HOUSE CALLS
House calls are available when appropriate and make seeing the doctor easy and stress-free for you and your child.
ANNUAL CONSULTATIONS
We will take our time and review any health concerns and developmental milestones and provide support as you navigate your role as a parent.
Nancy Fazzinga, M.D., F.A.A.P.
Dr. Nancy Fazzinga was born and raised outside of Philadelphia . She went to Lafayette College where she graduated Magna Cum Laude earning a B.S. in Biology.  After trying a career in the business world for two years in NYC she decided to pursue her true calling of Medicine and headed back to Philadelphia to attend medical school.
She received her medical degree from Temple University School of Medicine in 2007. She then went on to complete her residency at Maria Fareri Children's Hospital at Westchester Medical Center in Valhalla NY. Since then she has stayed very involved at Maria Fareri Children's Hospital, and is a current member of the foundation board.
Dr. Fazzinga started working in private practice in Greenwich in 2011, and has recently been working at a local health clinic before deciding to create her own practice. Frustrated with the growing impersonilazion of healthcare, she has set out to create something different. She is excited to be starting a new practice where she can work closely with her patients alongside parents to ensure that every child is receiving the best health care possible. No rushed or hurried visits!  Dr. Fazzinga is committed to help infants, children, and teens grow into their best most healthy selves.
Dr. Fazzinga is an active member in the Greenwich community.  She loves to speak at schools, and talk about all topics relating to kids health! When she is not working she can be found running around town with her husband Frank and three girls— Grace (13), Frances (8) and Eleanor (4) — or walking around with her two dogs Maya and Pippa!
Dr. Fazzinga is board certified by the American Board of Pediatrics and is a fellow of the American Academy of Pediatrics.
Dr. Kristen Woodard
Dr. Kristen Woodard has been caring for patients and families throughout Fairfield and Westchester in a bustling outpatient pediatric practice for the past 14 years. She combines her years of experience with her passion for supporting children in healthy lifestyles to provide the medical care that they deserve. She believes in the practice of medicine where she can devote the time and attention necessary for each patient. Everyone deserves a doctor who will guide them through their healthcare journey. Dr. Woodard works with patients and families together, to deliver the best health care possible to achieve and maintain a healthy lifestyle.
Dr. Woodard graduated Magna Cum Laude from Lafayette College with a Bachelor of Science in Biochemistry. She then studied medicine at Jefferson Medical College in Philadelphia and received her Doctor of Medicine in 2005. Upon graduation, Dr. Woodard went on to complete her Pediatric Residency at Maria Fareri Children's Hospital at Westchester Medical Center in Valhalla, NY. Following her medical training, Dr. Woodard joined a private practice in Rye Brook, NY, which later became part of Yale New Haven Health Network's Northeast Medical Group.
Dr. Woodard is very excited to join Dr. Fazzinga at Whole Child Pediatrics. They have known each other since their days at Lafayette College and reconnected during their residency training programs. Over the years, they remained connected through various medical recertification programs and catching up over coffee!
Dr. Woodard, originally from the Philadelphia area, lives in Katonah, NY with her husband, Mark, and their three girls, Michaela, Alessia, and Emilia. She enjoys reading, cooking and exploring new recipes, and hiking with her family.
Dr. Woodard is board certified by the American Board of Pediatrics and is a fellow of the American Academy of Pediatrics.
We would love to talk to you about your family. Please call to set up a consultation.